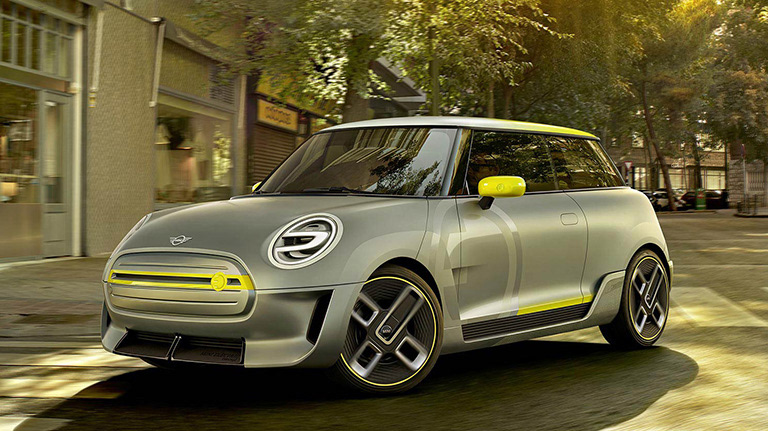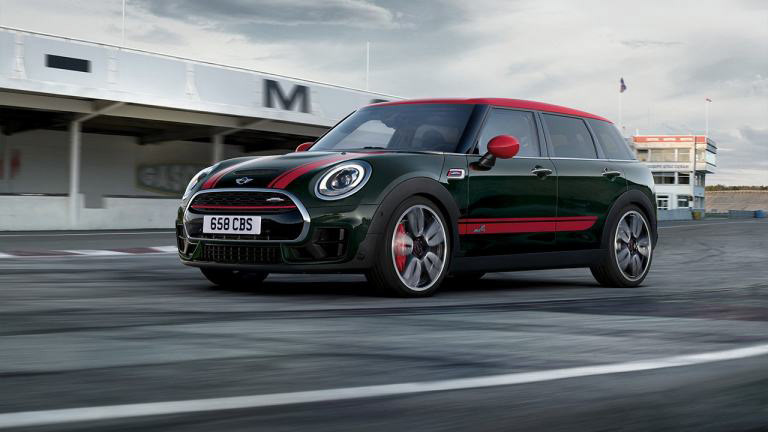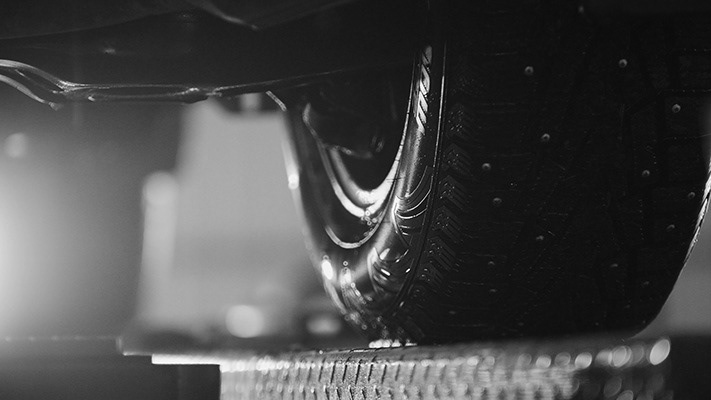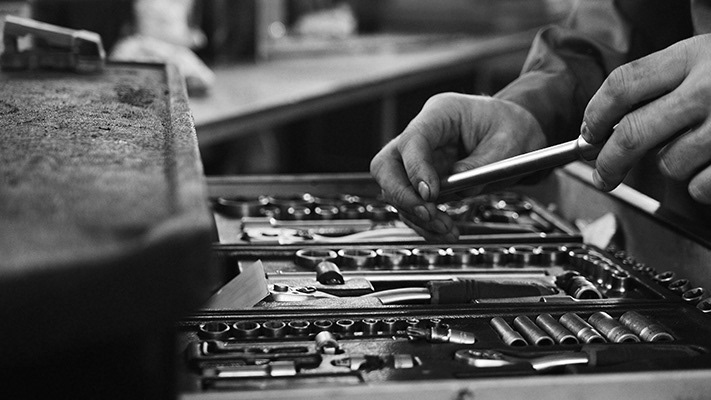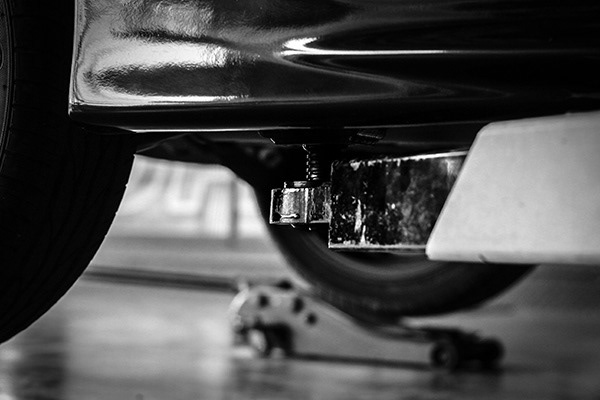 Mini Cooper asked us to create a sustainable and reusable container to transport and display their Mini Electric and John Cooper Works models at auto shows around the world. Taking rough concept sketches, brand moodboards, and their current container display, we were able to create the following:
A reusable container with exchangeable features and LED lights for brand consistency. I also developed advertising concepts to utilize the exterior of the container to its fullest potential.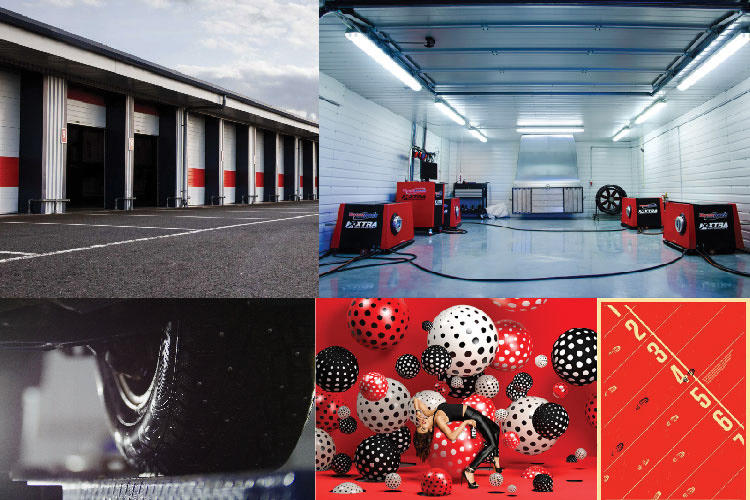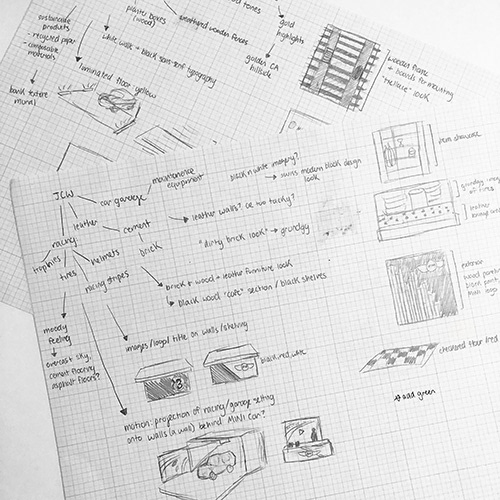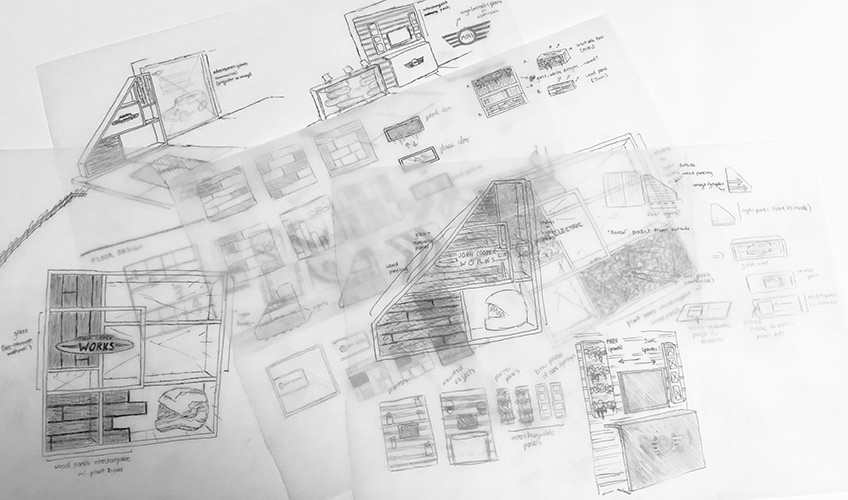 After the initial concept for the interior of the container was developed, I was able to take those SketchUp files and begin sketching concepts to translate the Mini brand into a 3D space. The sketches were then developed into concept renders using Photoshop and SketchUp. We used images from the Mini brand as well as sourcing stock imagery to complete our concept render. 
The final concept features green wall or photo panels, green wall or wood shelf panels, an LED light wall and LED backlit panels, changeable fabric wall prints, and branded perspex window panels.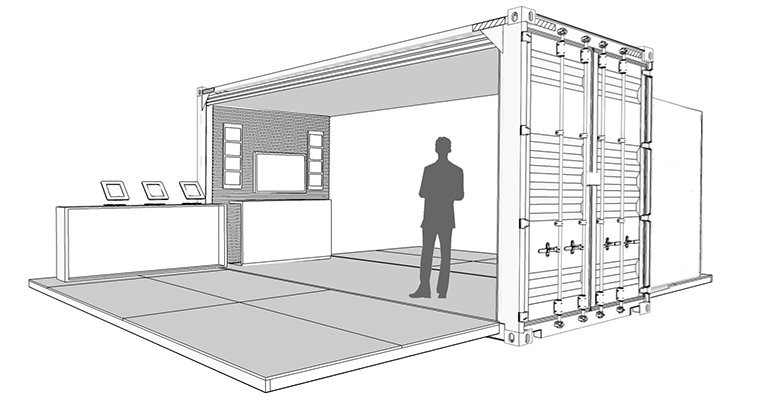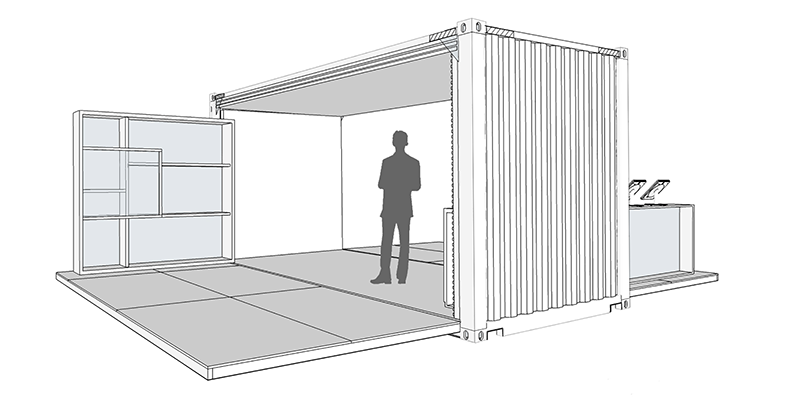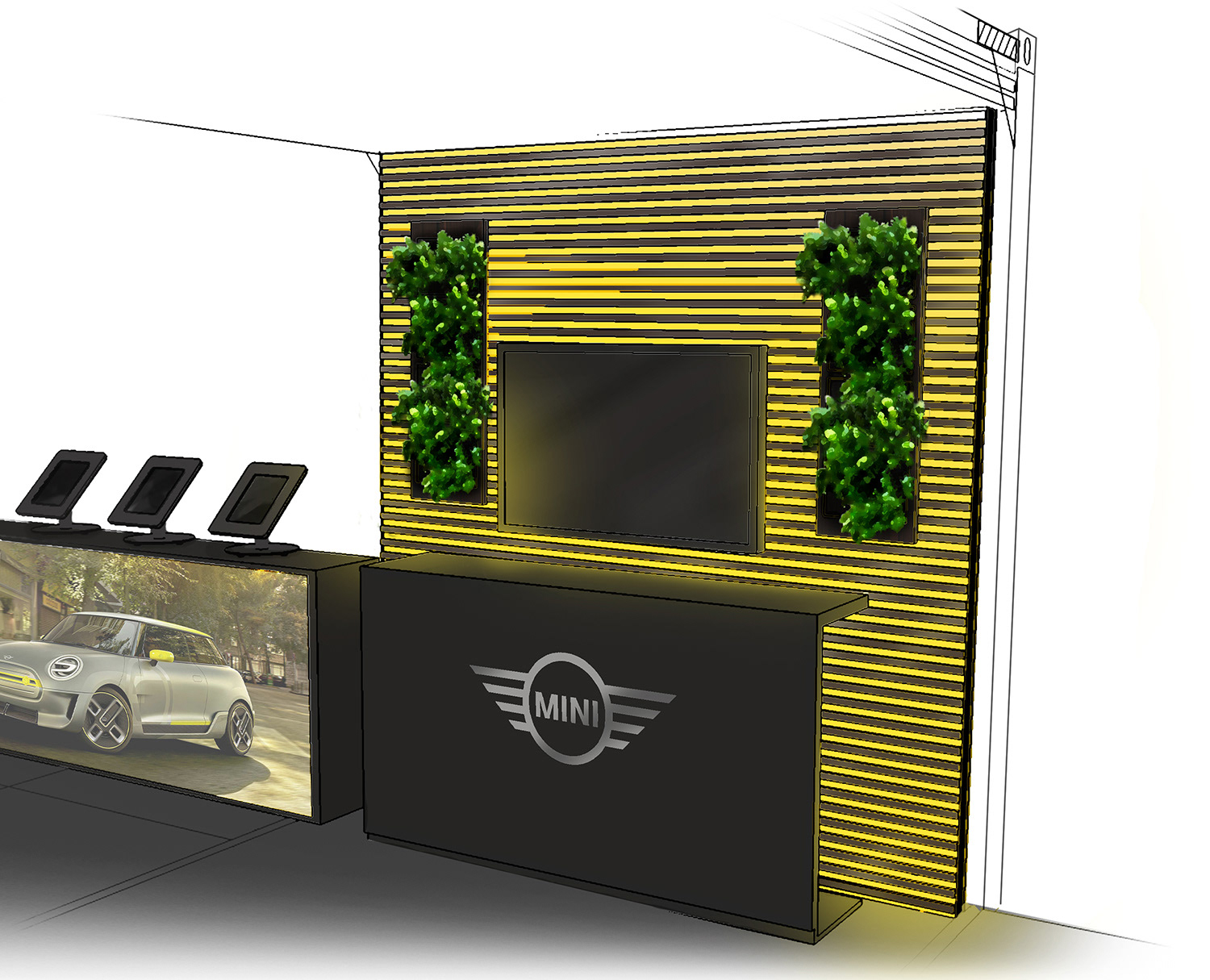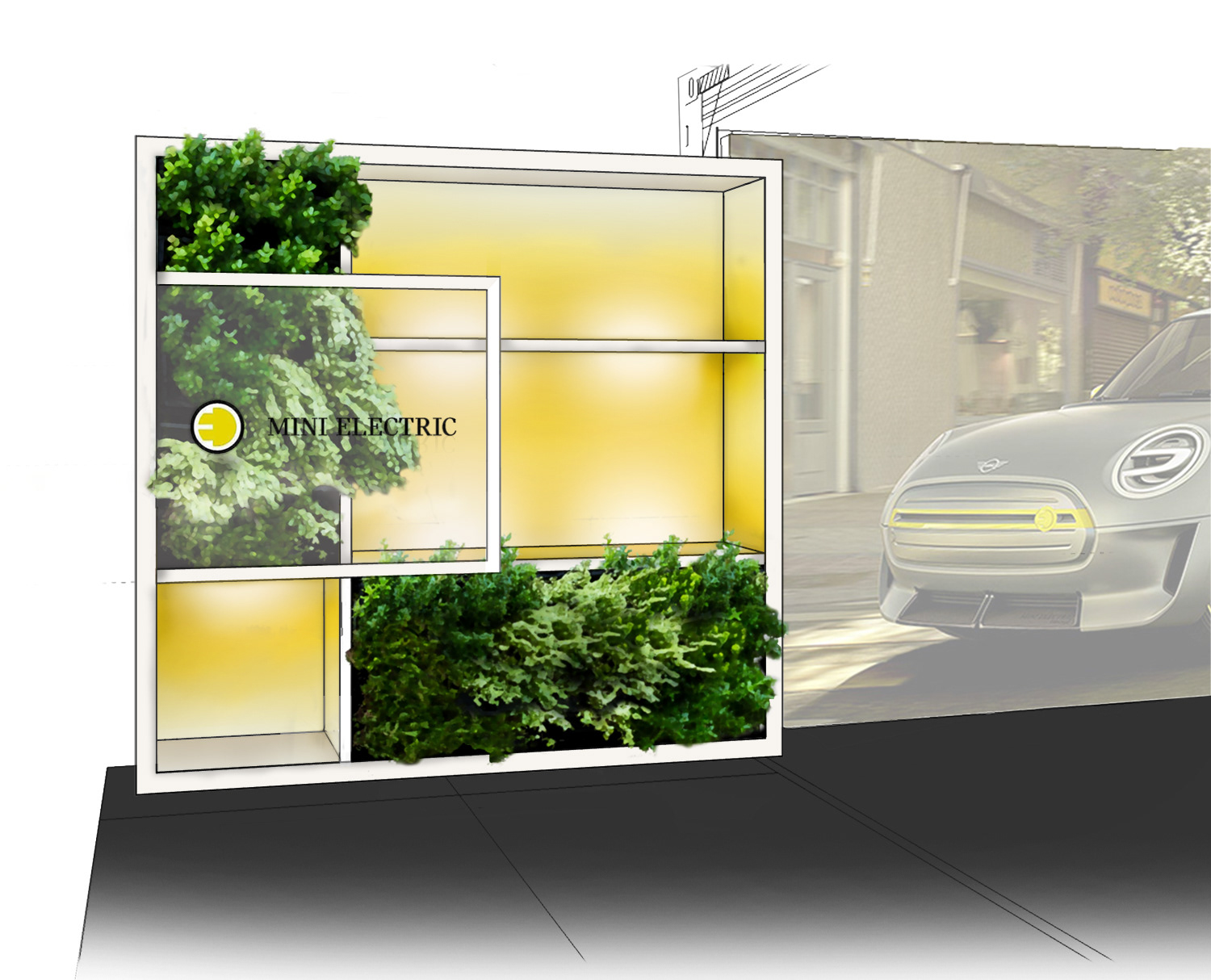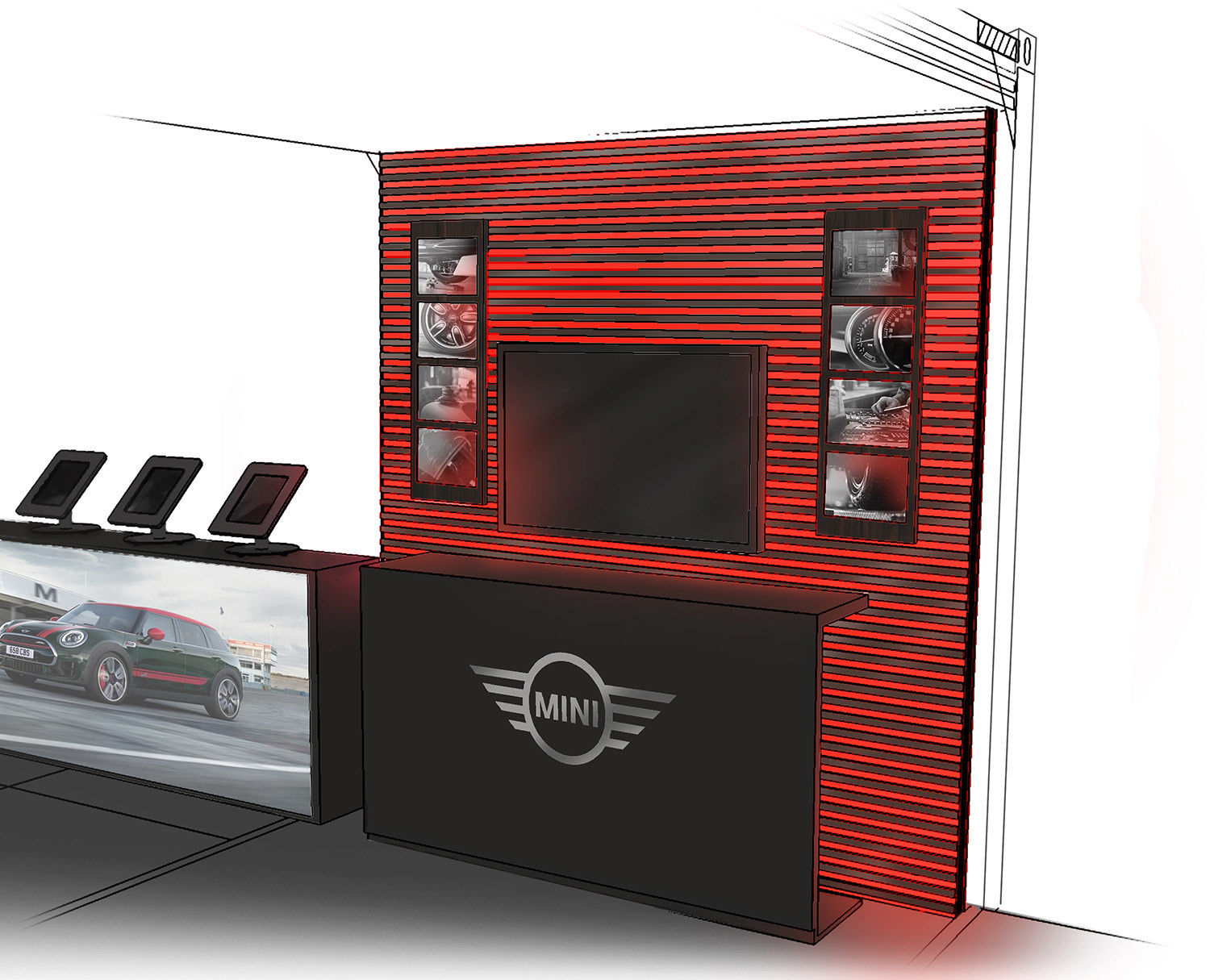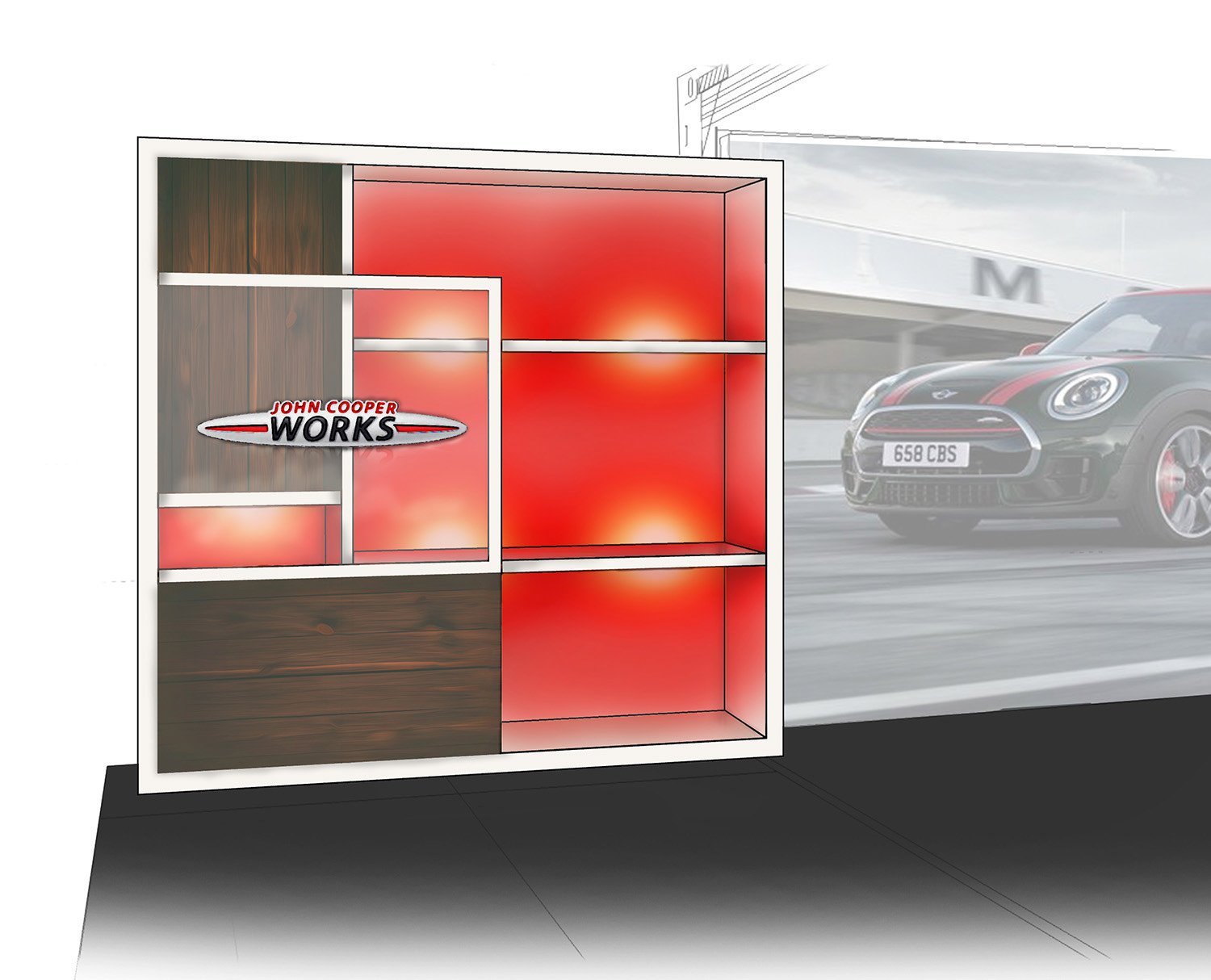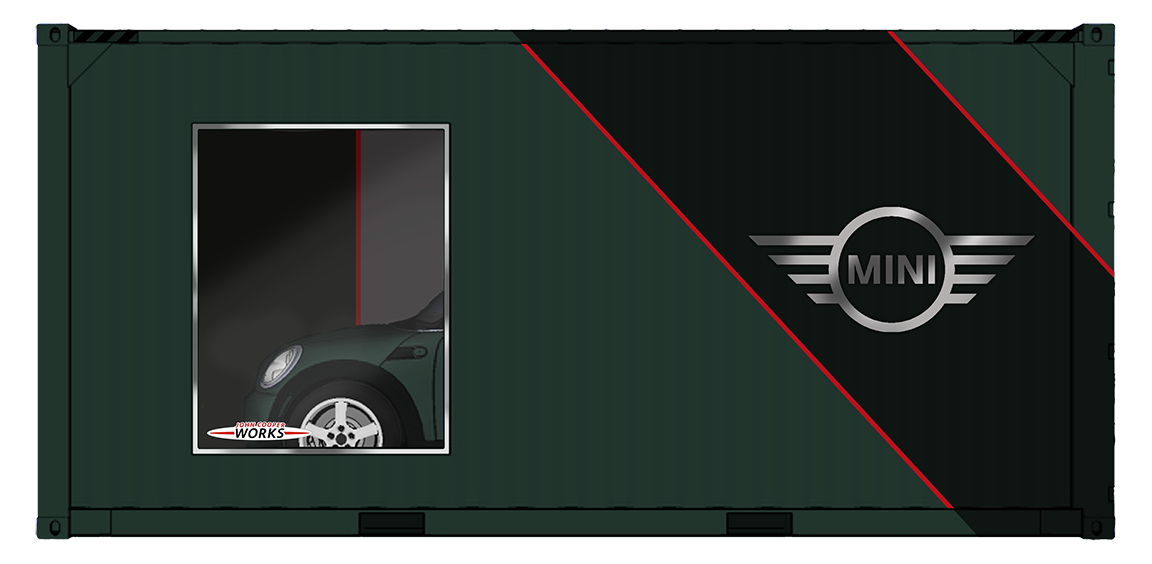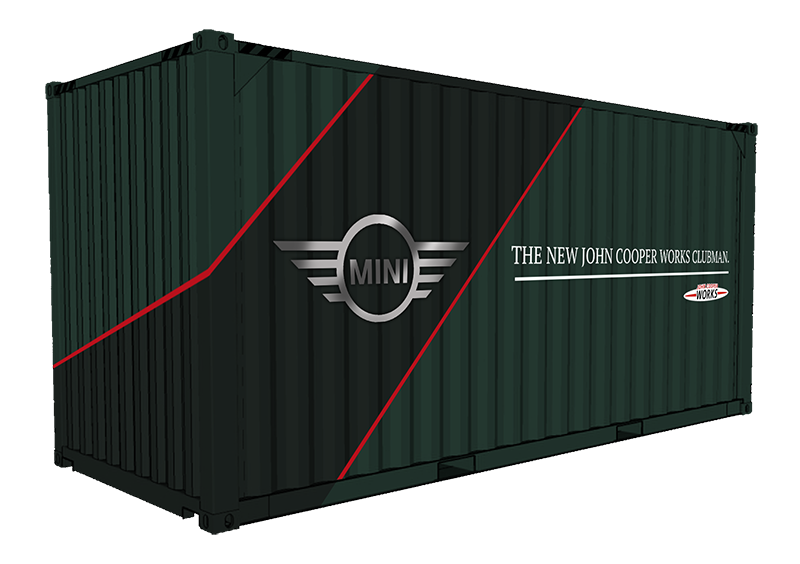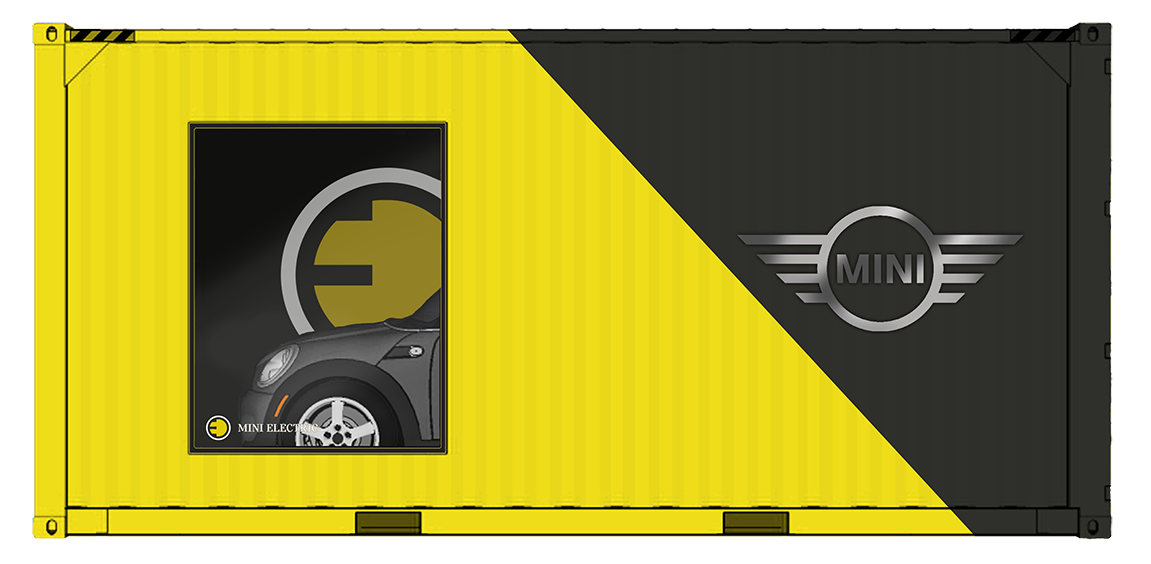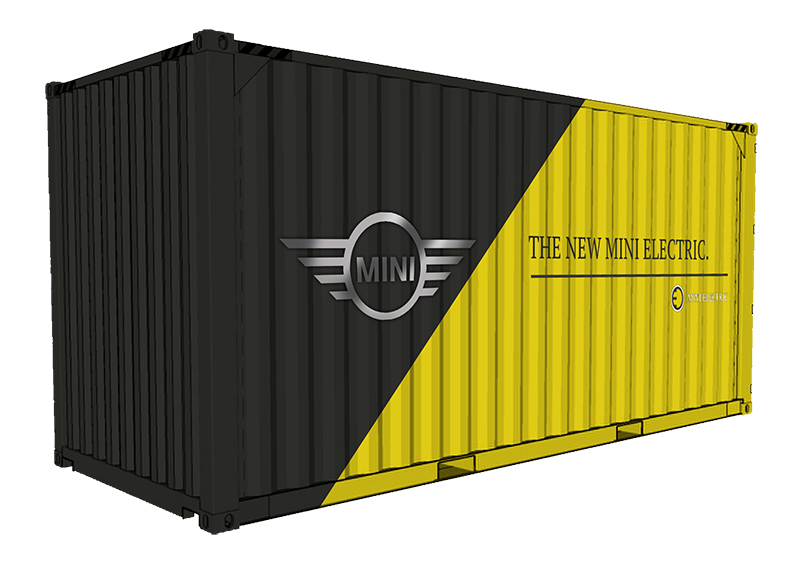 Mini Cooper also wanted us to create an exterior design that would allow viewers to get a glimpse of the interior before the marketing space was unfolded. I took this idea further and created advertising examples to advertise Mini's new models and the event during transport. While on the road, other vehicles would pass these brightly colored and branded containers.
This project, among other experiential marketing concepts I helped developed during my time with WOTBOX, introduced me to design thinking in 3D spaces, how people interact with a brand outside of 2D work, and strengthened my knowledge of experiential work as a whole. I love the challenge of working outside of a two dimensional limitation. 
Project Skills: dimensional design, rendering, and concept development